---
The Vision of Surety Automation
The objective of surety automation is to employ technology to streamline processes, reduce redundancies and increase productivity in the surety bond process, which spans the application for the bond, the execution and submission of the bond and the processing of premium. The objectives of surety automation are realized fully when methodologies involving transmission, security, verification and data integration encourage the broadest participation by surety companies, surety bond producers, contractors, project owners, risk managers and other parties in the bond process. Any methodology should seek to maximize interoperability among disparate systems. Broad participation in surety automation is the vision. Interoperability through open standards and systems is the way to that vision.
This web page presents comprehensive information regarding surety automation. The information was based on a collaborative effort of the National Association of Surety Bond Producers (NASBP) and the Surety & Fidelity Association of  America (SFAA).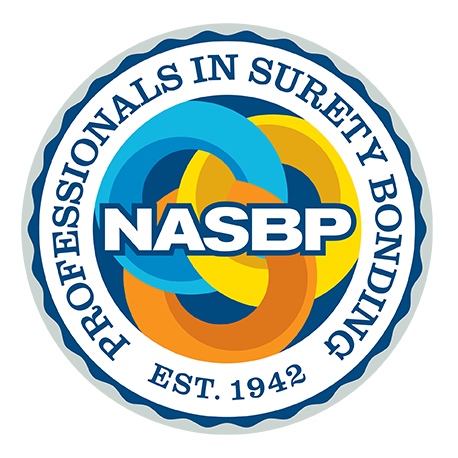 The National Association of Surety Bond Producers (NASBP) is an organization of over 500 independent insurance agencies and brokerage firms that specialize in providing surety bonding and insurance programs to construction contractors.
The NASBP Automation and Technology Committee (AnT), Chaired by Robert Coon, Scott Insurance and Vice-Chair, Jenni Waggoner, M.J. Schuetz Insurance Services, Inc., develops many IT-related industry tools and resources available at nasbp.org.

The Surety & Fidelity Association of America (SFAA) is a trade association consisting of over 590 surety companies that write the majority of surety bonds in the United States.
The SFAA eBusiness Advisory Committee, Chaired by Nicole DeChiaro, AIG Surety, provides addresses issues and develops resources for carriers available at surety.org.